Services
This coming SuperBowl weekend we have double the fun. Come on Saturday at 2 and enjoy our regular youth group awesome time from 2-9 pm. After that, stay at the McIntyre's home overnight and next day, enjoy service, a good breakfast and then the SUPERBOWL!!!!
That is Saturday February 12 and 13! Call Pastor Gene at 941-565-1344 and reserve your spot!!!
Every Wednesday at 7 pm EST we meet together at 114 Brown Street, Bradenton, Florida to worship and to study the Word of God. Our Wednesday services are interactive. We worship God and then we start a discussion about the passage we are studying. We are currently going through the new testament. From: Cut it All Off, Don't Lift the Veil, Excellence,What God really Wants, etc., pastor Gene will find a creative way to bring you closer to the original meaning of Scripture, as she engages you with questions.
A select number of people are invited to join via Zoom which allows them to participate actively in the discussion. If you click the link above, you will find us in Facebook LIVE in pastor Gene McIntyre's page, every Wednesday at 7 pm EST. Once we get to know you better, we can share the Zoom link. Although both experiences are enjoyable, if you are able to come in person at 114 Brown St Bradenton, FL, or join via our private Zoom meeting, then you wil be able to interact with us and get the utmost benefit of this special time with God.
Wanna go up? We are ready for you! God is ready for us!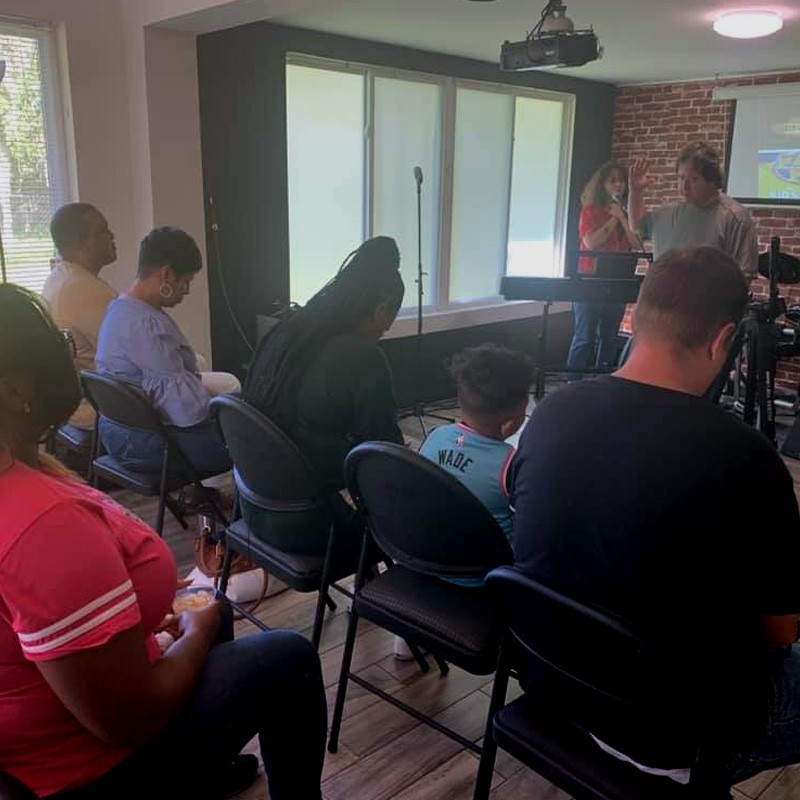 Every Sunday at 10 am EST, we meet both in person and via YouTube LIVE. Our address is 114 Brown Street, Bradenton, FL 34208.
Get ready to study the Word with Pastor Gene and Pastor Lacey as they present the Word of God in a verse by verse analysis. You will grow! Enjoy alto The Altar Worship, who will minister to God and to you, providing you a true spiritual experience.
God's power moves among us. Join our Sunday Service!